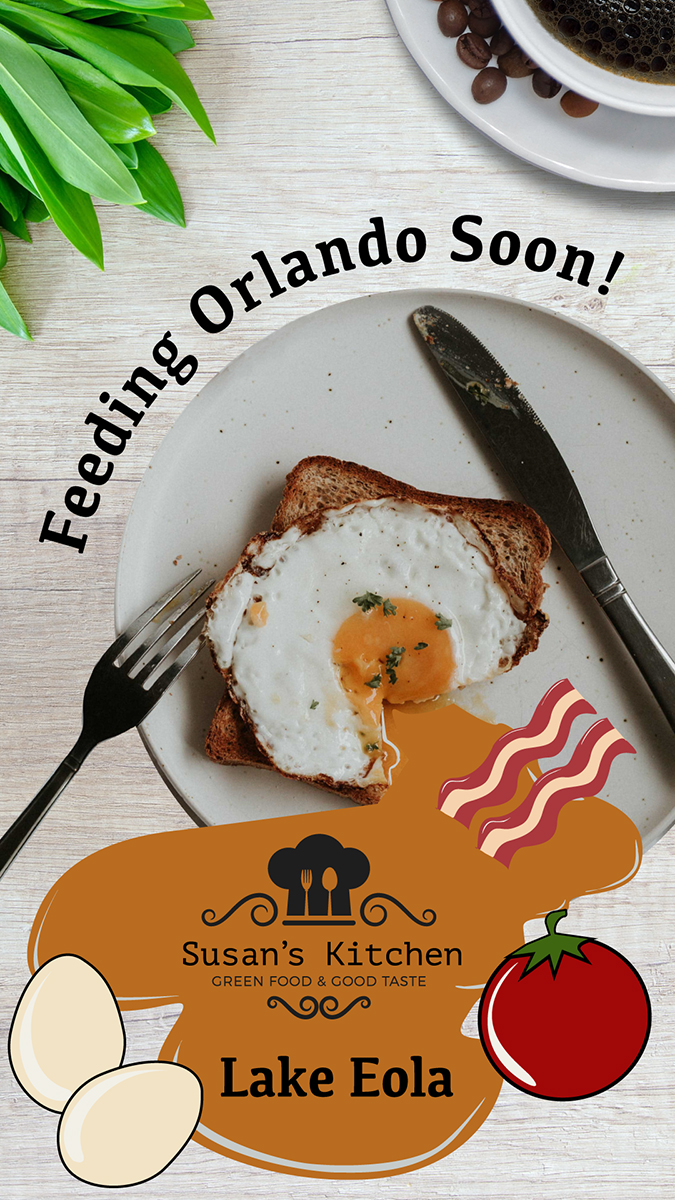 Assignment:
Client:
Susan's Kitchen
Background:
Creative Brief
Susan's Kitchen is a small restaurant/cafe based in Mount Dora, Florida. They specialize in Contemporary Southern breakfast, and offer a wide variety of entrees and desserts.
Project Overview:
The client wants an ad to be featured on Instagram, designed for their restaurant. The ad should showcase their new Orlando, FL location and focus on breakfast food and family atmosphere.
Goal:
To bring new business to the grand opening of the New  Orlando location located right on Lake Eola.
Target Audience:
New clients of all ages
Message & Tone:
The ad should be warm/inviting and give a contemporary look. Susan's selling point is the good, wholesome, family atmosphere. Colors should be representative of happiness and stimulate the appetite. Client wants the viewer to "get hungry" when they see this ad.
Visuals:
Client has provided images for inspiration, along with candid shot of the founder of the restaurant for use as well. Designer has permission to use images either in the ad or as inspiration for original artwork. This week you were introduced to the shape builder in Illustrator. Include a simple illustration or icon of a food Item drawn in illustrator.
Specifics Needed:
This is an Ad for an Instagram Story – 1080px by 1920px

Traditional logo colors should be used (see logo in assets). No wild colors or typography, please.
Applications used:
Adobe Illustrator
Project Details