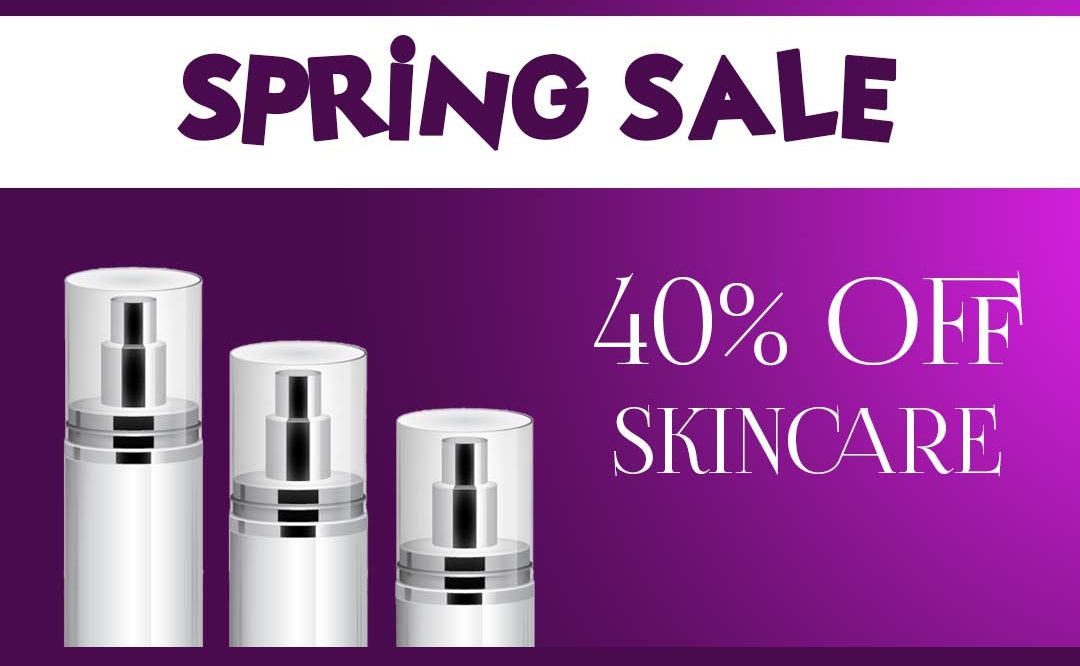 This week we worked on product ads for social media and websites. Our job was to use or create a product and design a cohesive ad campaign for the different dimensions that would be used on the different sites.
Size requirements:
Instagram Story: 1080 x 1920
Instagram grid: 1080 x 1350
General website: 300 x 250
Website (leaderboard): 728 x 90
GIF (not animated): 250 x 250
Brainstorming:
My idea was to create a fictional brand so that there would be no conflict with copyrights with these in my portfolio. I named my company "Your Cosmetics" which is self explanatory. I decided that we would be advertising our annual Spring Sale offering 40% off all skincare products.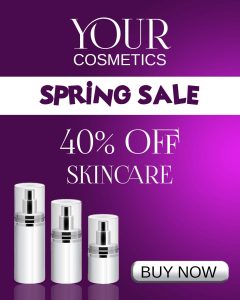 Concept Development:
I had an idea of what I wanted my ads to look like so I chose a color palette and the typefaces that would work with my vision. I needed a typeface that complimented my logo, but I wanted a bold eye-catching font for the "Spring Sale" especially considering how small some of these ads were to be.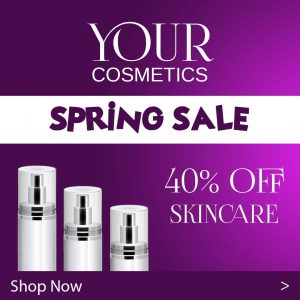 Concept Refinement:
I created the multiple artboards I needed and began by adding all the elements I knew I would need on each board. That included the background color, company logo, and copy. I chose purple with a spotlight gradient coming in from the (stage) right. A rectangle banner would house the Spring Sale headline and the product would be featured underneath that. I also designed a call to action button that would be on the ad.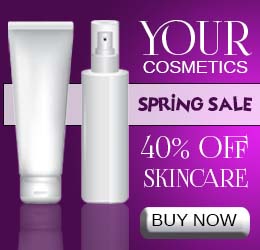 Next, I found a high resolution stock image of blank cosmetic bottles that would fit my theme perfectly. I masked those out in Photoshop, then I duplicated the image, reflected it, and lowered the opacity to create a reflection. It was a simple process and gave the ads a very professional finished look.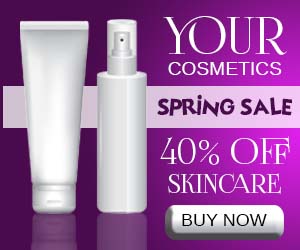 Also, because I'm always a little extra, I added the Instagram "swipe up" overlay that you frequently see amongst the stories, and the "shop now" box featured at the bottom of their grid ads.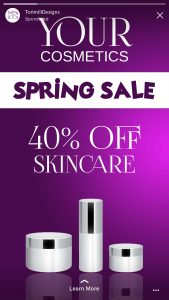 Overall I was very pleased with the outcome, and enjoyed creating them.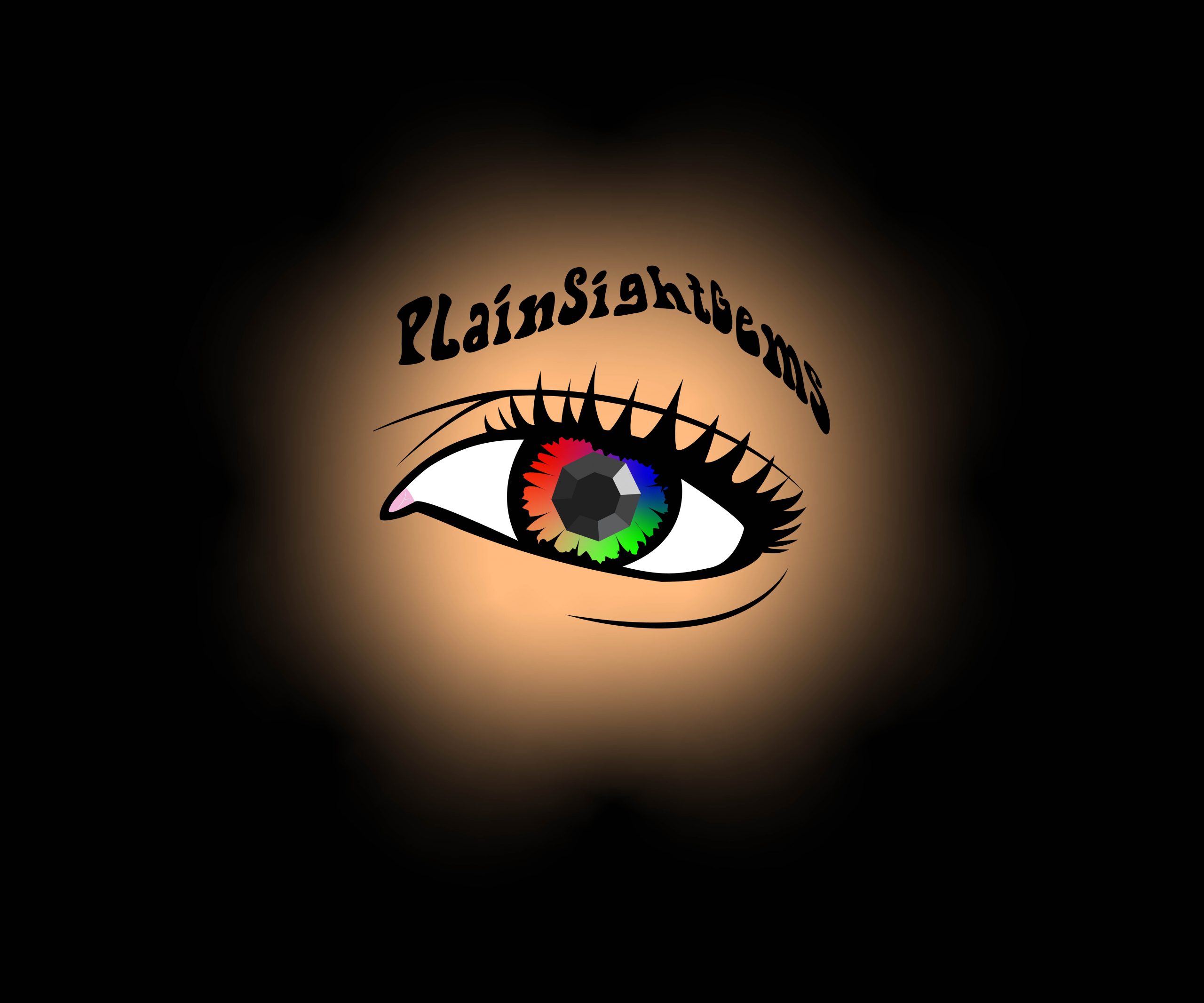 A fellow student and musician was looking for a logo for their band Plain Sight Gems. I am always on the hunt for experience. Our mutual instructor put us in touch and we fleshed out a new project.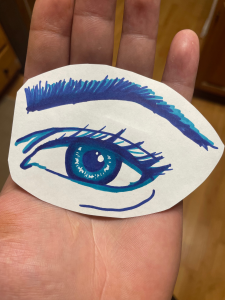 He gave me a sketch of the logo they wanted to use, and mentioned that they wanted a gemstone used for the pupil of the eye, and a colorful and psychedelic type of pattern for the iris. They also wanted the band name incorporated.
Eyes are my favorite feature to try to replicate so I enjoyed the concept of this design. I started with the pupil. I figured a black onyx was the obvious choice.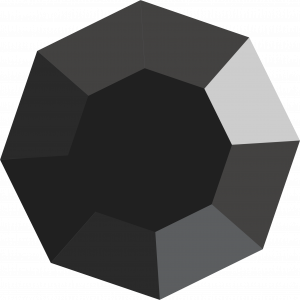 I thought the best idea was to design a top down view of the stone, using the diamond cut angles to create the shadows and give it depth. I believe this gave it a very realistic look I was happy with.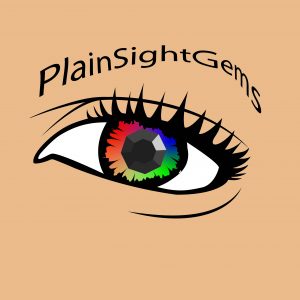 For the most part both of us were happy with the design this far. I had decided to use the band name as the eyebrow to give it some extra detail while adding more detail to the eye concept. It's a subtle detail but I think it makes a big difference. He liked the idea too, but wanted more of 70's "hippie" font used for the band name. I agreed.
He also wanted a black background, but with all the black detail in the outline of the eye I had to advise against it. We decided to give it a flesh tone background for contrast, and then played around with some ideas of it peeping through an eyehole or something to that effect. After some trial and error we were both happy with the final result.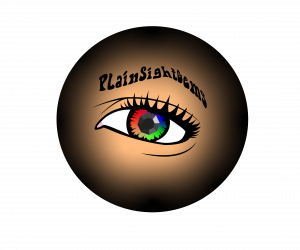 It was a lot of fun working with another student. Taking their idea and the vision they had and making into a useable logo is exactly the goal I am always aiming for.