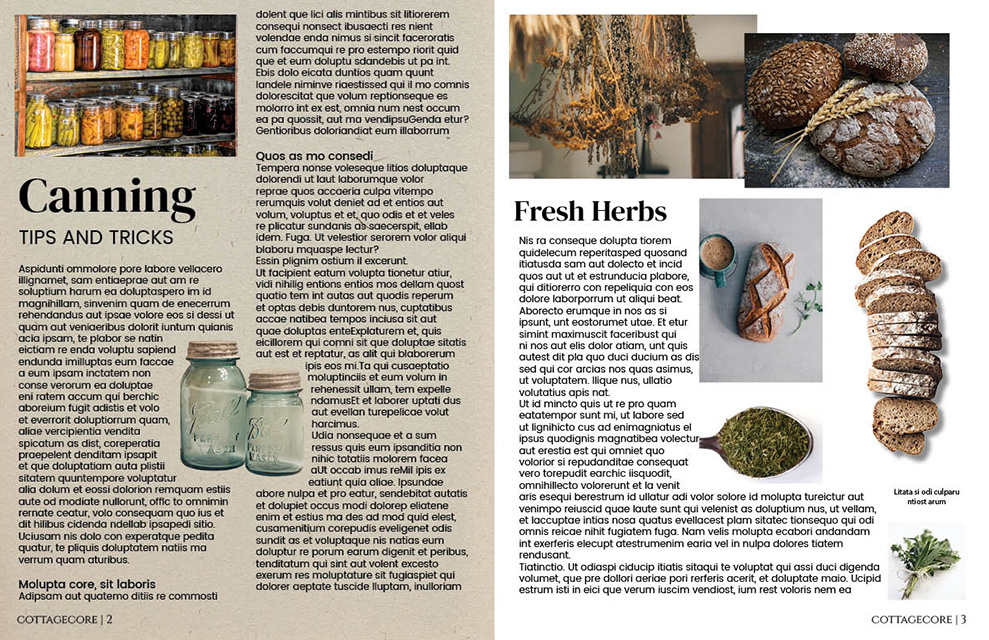 Cottage Magazine Pages 2 and 3
Assignment:
Create a 1-4 Page Fashion Magazine in InDesign using images and your typography skills.
Do your research to emulate the designs of actual Fashion Magazines in order to determine your placement of images and captions.
Use High Resolution photos only.
Look at all of the image examples below to get an idea of what's expected.
Make sure you take a look at the Rubric to help guide you with the assignment as well.
Document Settings: 1-4 Pages, 300 ppi (Print Quality), 8.5 x 11″ (Portrait or Landscape)
Margins: 0.25″, Bleed: 0.125″
Programs: InDesign (Layout), Photoshop (Image Editing), Illustrator (Symbols/Icons and Logos)
Applications used:
Adobe InDesign
Adobe Photoshop
Adobe Illustrator
Project Details