You guys know I have the whole matching crib set for the baby. I LOVE it! At least I did… Unfortunately I look over at my diaperstacker today and look!!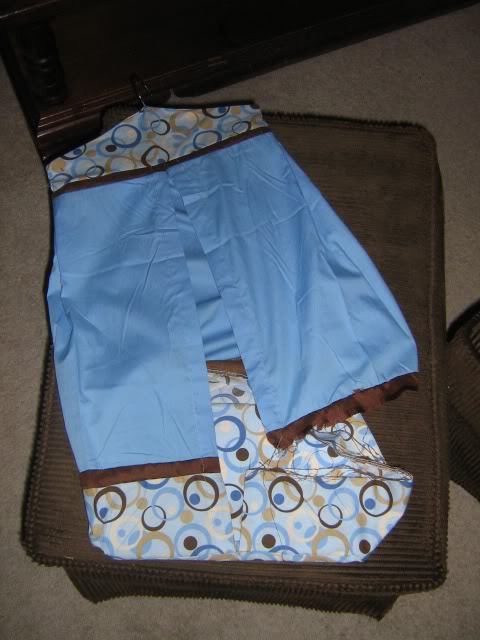 All the stitching is coming undone! This is with the weight of only a half stack of newborn diapers in it! (which are about the size of your hand!)
I am trying not to cry right now. I'm totally bummed. Yeah, I could buy it again (it's on sale for $10) but what's the point? If it can't even hold newborn size how is it ever going to last to size 5?!! I was just so happy that everything matched and now it won't, and you know I have crazy OCD about this crap…now he's due in less than 2 weeks…ugh :(. It's just that I was feeling prepared and now I don't. And I know it's only a stupid 'thing" but I swear to God if you're smart you won't say that to me right now…
I don't even think it can be fixed. The lining is frayed.
Read More